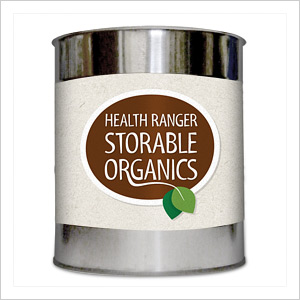 Boku Super Food is not just a green food, it is a super food complex combining the most potent, health forming land vegetables, sea vegetables, super fruits and more!. It even contains a proprietary blend of 14 medicinal mushrooms. Delivering essential vitamins, minerals, probiotics and enzymes in a deceptively delicious powdered blend, Boku Super food is the proud winner of the NaturalNews Readers Choice Best Super Food Award.
Every ingredient in Boku Super Food is 100% functional and is there for a reason. There are no fillers whatsoever. Serving size is one tablespoon.
Ingredients: Young Barley Grass Juice, Spirulina, Kelp, Nopal Cactus, Nettle Leaf, Chlorella, Klamath Lake Blue-Green Algae, Broccoli, Kale, Spinach, Cabbage, Parsley, Sprouted Flax, Boku Super Enzymes, Himalayan Pink Crytal Salt, Maca Root Juice, Boku Super Tákes, Sweet Mesquite Pod, Cacao, Lucûma Fruit, Goji Berry Juice, Hawthorn Berry, Strawberry, Fine Vanilla Bean.
Shelf Life: 3+ Years
* These statements have not been evaluated by the FDA. This product is not intended to diagnose, treat, cure or prevent any disease.
Click here to learn more about how we can our products.
Featured Products
Chia Seeds »
Golden Flax Seeds »
Himalayan Salt »
Spirulina Tablets »
Chlorella Tablets »
Rice Bran Solubles with Tocotrienals »
Palm Sugar »
Wheat Fettuccine »
Wheat Spirali »
Wheat Penne »
Quinoa »
Spelt »
Brown Rice »
Organic Chia Seeds »
Kelp Granules »
Boku Super Food »
Boku Super Protein »